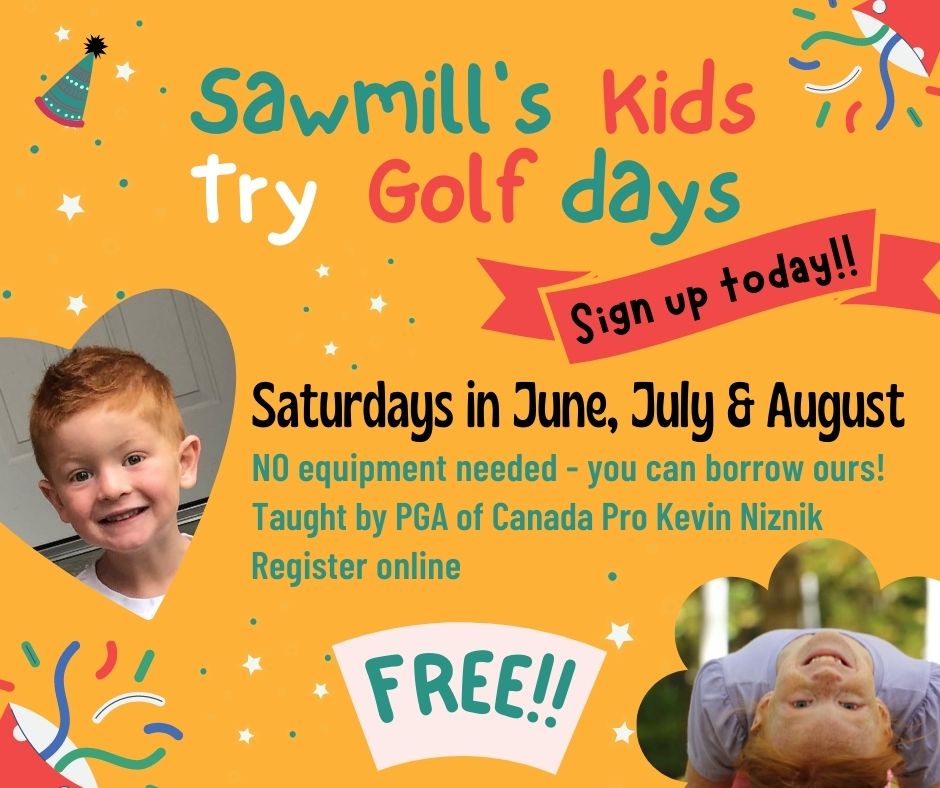 The Sawmill Junior Golf Foundation is thrilled to present FREE "Intro to Golf" lessons for kids in 2022. PGA of Canada Progessional Kevin Niznik will teach your golfer the basics in the hopes of sparking an interest in golf. We welcome children from around the Niagara region.
*sessions are for 1 hour
*this is NOT for kids currently registered in any golf lessons or camp
*your child can participate in a maximum of THREE Kids Try Golf Days throughout the summer
*for kids born from 2016 to 2007
*2023 dates will be announced during the winter!