'Niagara's Premier Practice Area' and home to The Sawmill Experience!
Driving Range
Sawmill has a large hitting tee which will accommodate 30+ players. We offer new Pinnacle full-flight golf balls. There are 7 bent grass target greens and a practice fairway bunker. Yardages to all target greens are available on our Sawmill app. There are 150, 200 and 250 yard posts, as well as short game targets under 100 yards. The range is over 300 yards in length and 200 yards in width.
"Why spend 100% of your time practicing from flat lies when 85% of your shots are played from uneven lies?" There is a mound (beside the fairway bunker) to practice uphill, downhill and sidehill lies. We also have a separate private lesson tee which includes artificial turf.
Range Balls
Small (35 balls) - $5
Medium (70 balls) - $9
Large (105 balls) - $13
2024 Range Memberships
Sawmill Members $250
Player's Club and League Members $275
Non Members $300
Juniors $125*
Family $200**
*2024 range memberships will be available to purchase online beginning in February.
Range Notes:
- Maximum of 2 medium buckets per day (for range members).
- Open daily from 6:30am to 7pm (peak season), weather and conditions permitting.
- Range is closed for ball picking / grass cutting from approximately 7pm Tuesday until 11am Wednesday weekly.
- Range closes on Thursdays at 6pm for Junior Golf (June 15 to August 24).
- *Juniors age 17 and under.
- **Parents and kid(s) (age 13 and under) from same family, practicing together.
- Range memberships are not transferable. Range ball privileges are for the member only. Guests must pay for their own balls.
- Anyone caught stealing range balls or buckets will lose their range privileges.
- Tax included in the above prices.
- Range memberships expire at the end of season.
- Above prices and details are subject to change.
- Range members must sign the Sawmill Golf Course Waiver.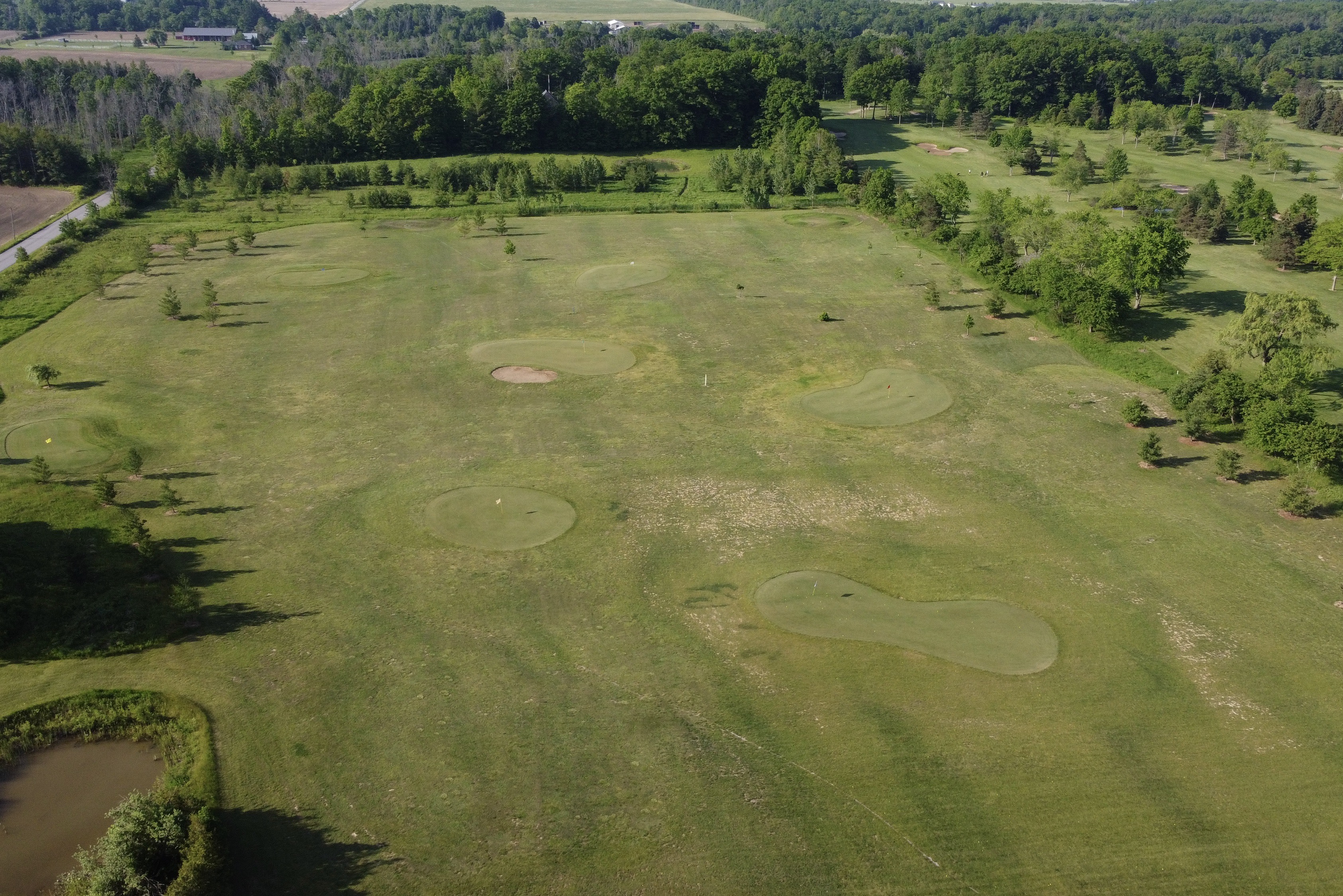 Short Game Area
Sawmill's short game practice area features a 75 yard fairway, a large undulating green and two green side bunkers. Players can practice pitching, chipping, bunker shots and putting. Driving nets are also available. Sawmill members and guests are invited to use the short game area free of charge.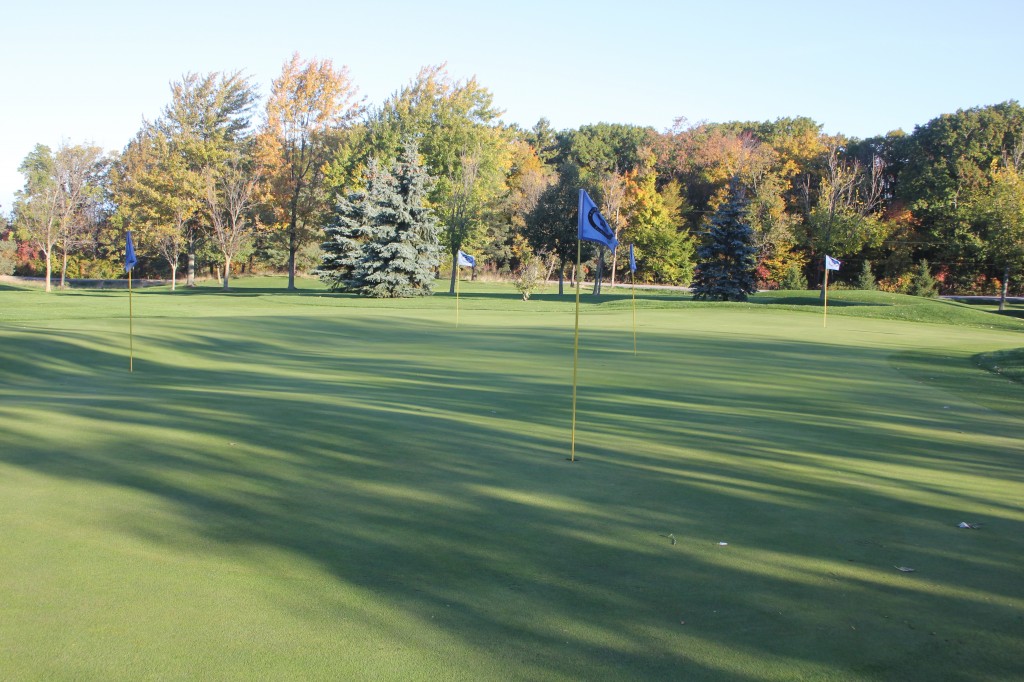 Putting Course
Sawmill is excited to unveil our new 7000 square foot bentgrass putting green nestled in front of the clubhouse near the 18th green. Inspired by Thistle Dhu at Pinehurst, the green is wildly contoured and maintained to the same conditions as the others. A devilish 9 hole putting course layout will change regularly - don't expect it to be easy or even fair! Our aim is to hear screams and hollers from every group. This is the ideal spot for the whole family, both golfers and non-golfers, to enjoy the game together. When you're done putting, relax in a Muskoka chair with a cold beverage and enjoy the view!