*2020 information will be updated and posted here in February. Onine registration will also begin at that time. 2019 details remain below for reference.
Sawmill's Junior League is designed for avid junior golfers that are able to competently play 9 holes (or more) and are looking for some friendly competition. The league offers weekly golf in an organized team format to help juniors improve their game and prepare them for competing in local junior events. The team format will promote a low-pressure game where all players will contribute to the team's success regardless of skill level.
2019 LEAGUE INFO:
14 week league
Sundays from May 26th to August 25th.
Tee times between 12 and 1pm on Sundays.
Maximum of 32 players.
The league will be run by Kevin Niznik, PGA of Canada Class A Professional.
Weekly team games (scramble, best ball, etc).
Teams will be drawn to promote building new friendships and learning golf among peers.
Juniors must confirm attendance each week. Sign up sheets in Pro Shop or by email.
After 9 holes, juniors will be provided with lunch and a drink in the restaurant.
Scorecards need to be turned into the Pro Shop immediately following golf.
There will be a prize-giving at 3:30pm (approximately) each week.
The top teams will receive prizes.
Kevin will organize the groups/tee times, monitor the play on course, provide rules and etiquette information, offer course management advice, and perform the scoring / prizes.
Year-end 9 Hole Golf Tournament on Sunday, August 25th.
COST: (HST included in all fees)
League Registration Fee: $25 (*No charge for PLAY GOLF or Performance Team players - you do not need to register)
Weekly Fees: a) Sawmill Members, PLAY GOLF or Performance Team players: $6 (prizes and lunch)
b) Sawmill Guests: $18 (9 hole green fee, prizes and lunch)
If you have any questions about the Junior League, please email Jeremy.
2019 Season End Awards
Calmest Player Award: Jackson Jones - Always cool under pressure!
Best Attendance Award: Cody Hawkins - Only missed 2 events!
Long Ball Little Guy Award: Will Burleigh - 318 Yard Bombs, also throws a dodge ball harder than Kevin!!
Pace Car Award: Brennan Turner - Never had to worry about Pace of Play for Brennan's group!
Rules King Award: Casey Kenney - Keeping the boys in check!
Best Helper/ Least Whiny Award: Colin Grosvenor - Thanks for letting me pair you with anyone!!
Most Clutch Award: Carter Grosvenor - Season Highlight Hole in One on #8!! Won his share of events too!
Most Improved Award: Leighton Wurm - Played his first US Kids Tournament, also fixed his golf posture!!
Most Clingy Award: Liam Kirk - Always had to play with Nathan, also most sugar consumed!!
Boys Player of the Year: Nathan Freure
Girls Player of the Year: Jadyn Gracie
Great Playing Everyone!!!
Some of our 2019 players!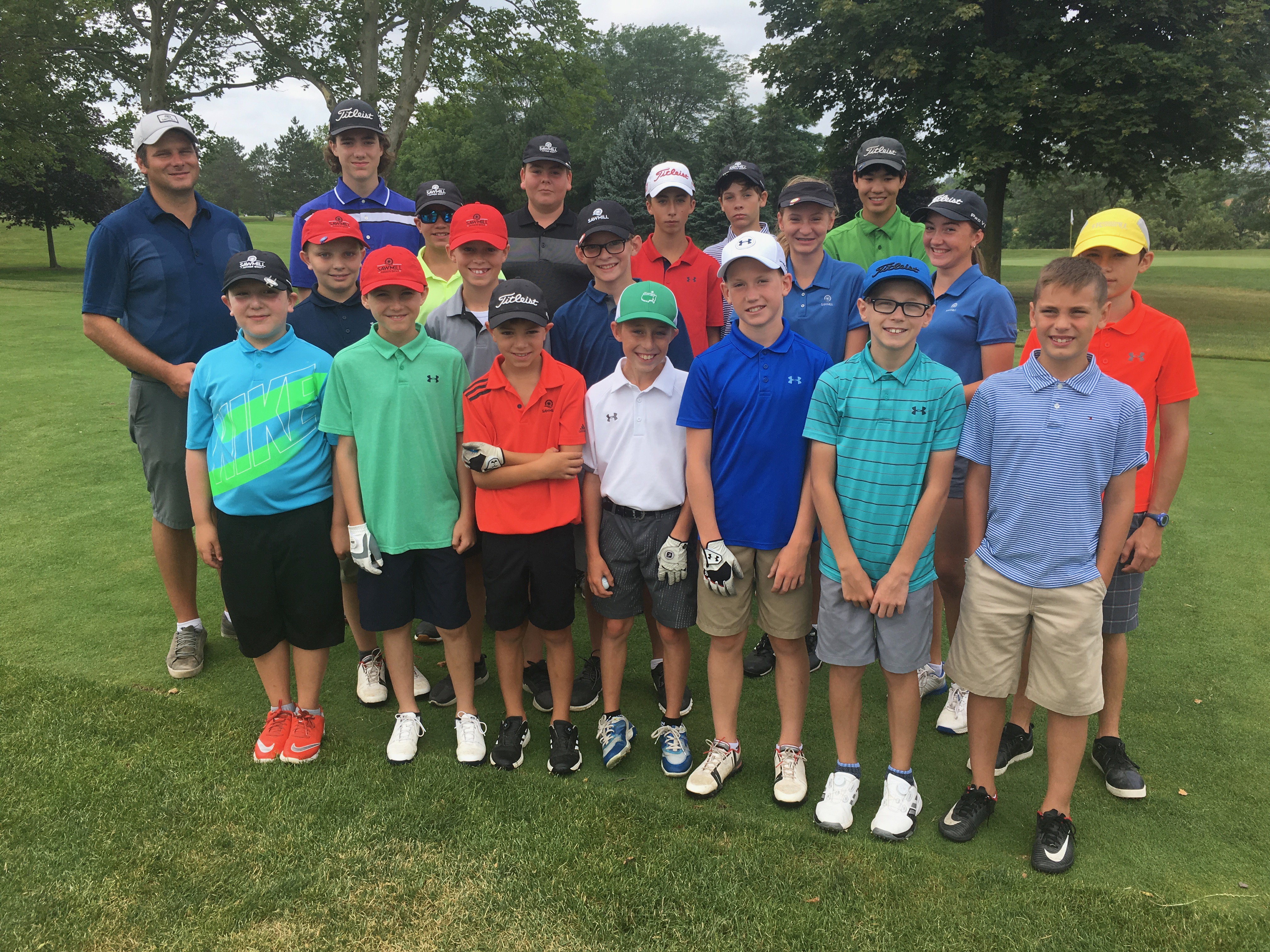 Some of our 2018 players!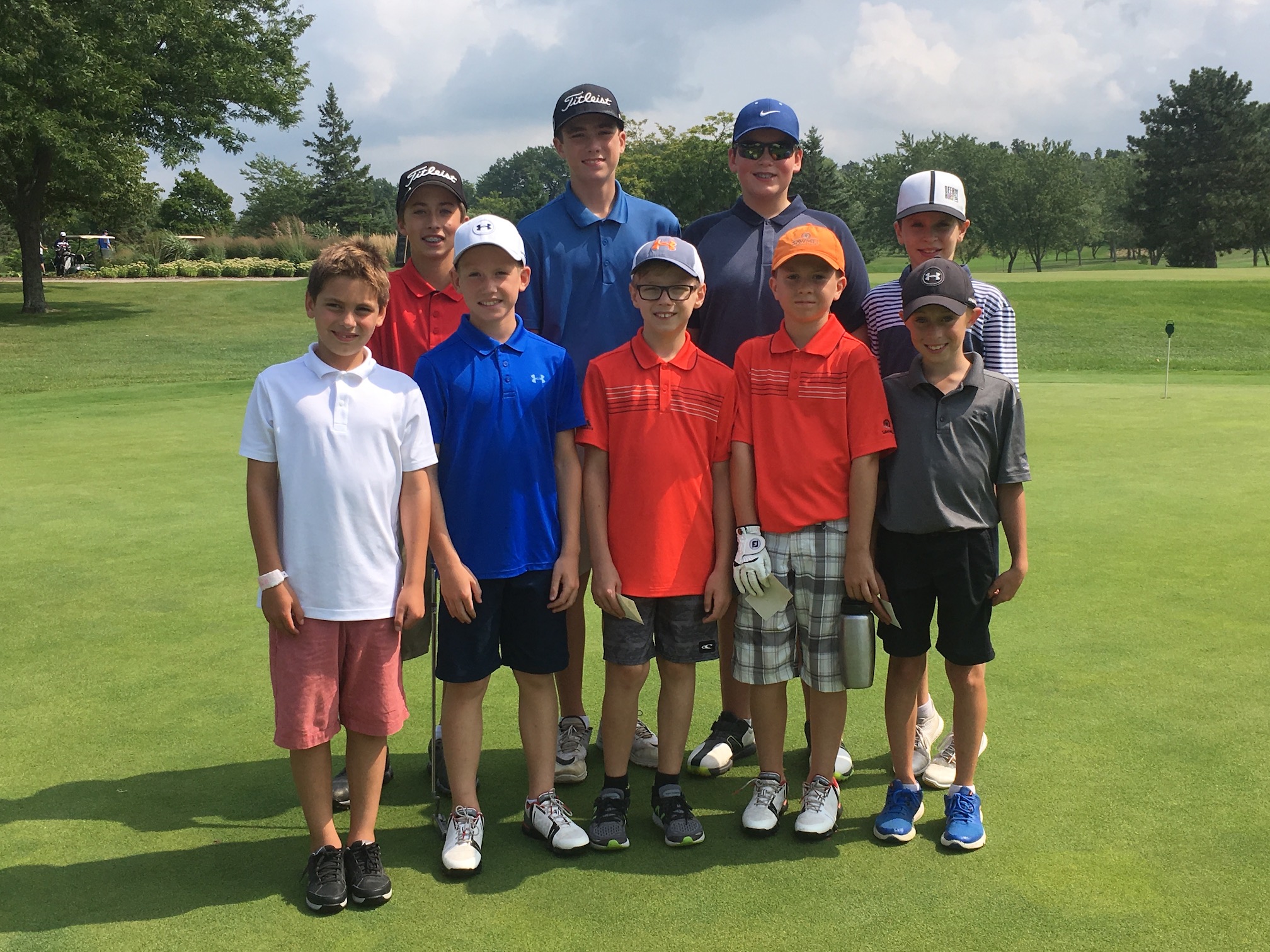 Some of our 2017 players!