Sawmill is proud to be part of a community which actively supports the participation of our families in sports. The Sawmill Junior Experience programs are an ideal way for kids to learn basic golf skills, develop proper swing techniques and build a solid foundation. And now... The Sawmill Junior Experience has combined golf and sports activities in a Half Day Summer Golf Camp!
2023 Dates
Camp #1 - Monday, July 10th - Friday, July 14th - Reilly P, Michael K, Hudson T, Liliana J, Colby W, Zoey W, Preston P, Jacob M, William J, Josh H, Heather H, Lincoln W, Keenan E, Charlie C, Nolan P, Sophie K - SOLD OUT!
Camp #2 - Tuesday, August 8th - Friday, August 11th - Preston P, Nixon P, Luke S, Lincoln W, Ethan S, Nolan P, Kai F, Izaiah F, Samuel M, Logan S, Luca M, Jordan M, Ethan M, Ryder P, Avery P, Oliver U, Quinn U - SOLD OUT!
Camp #3 - Monday, August 28th - Friday, September 1st - Josh H, Heather H, Nicholas D, Brenden M, Ben H, Ethan S, Kristopher S, Nic P, Laney S, Remington S, Eden S, Connor K, Johanna W, Ethan C, Ella O, Luke S - SOLD OUT!
DAILY SCHEDULE

*8:45am to 9am drop off at Sawmill
*9am-10:15am Golf instruction by a PGA professional
*10:15-10:30am Break and snack
*10:30am-11:30am Golf instruction by a PGA professional
*11:30am-12pm Lunch at Sawmill
*12pm-1pm Golf and/or Sports activities
*1pm Pick up at Sawmill
DETAILS
Kids must be born 2015 – 2011 (ages 8 - 12 for the camp week).
Maximum of 16 kids per week.
Kids will receive a minimum of 2.5 hours of golf lessons daily.
We require that kids have some previous golf experience to ensure the week is enjoyable for everyone. Beginners should join our TRY Golf program.
All golf lessons will be taught by Kevin Niznik, PGA of Canada professional.
Kevin will teach fundamentals like grip, stance, posture and movement. Kids will learn and practice short game skills (putting, chipping, and bunker shots) and spend time on the range developing or improving correct swing technique and consistent ball striking. Kids will learn golf rules and etiquette. They'll have FUN while improving golf skills.
Kids will also play at Sawmill on the course and/or on the par 3 holes.
Sports activities may include soccer, frisbee, dodge ball, etc.
COST
$250 (HST included) for Camp #1 and Camp #3
$200 (HST included) for Camp #2 (4 day week)
*Includes all lessons, golf, sports activities and lunch daily.
REGISTRATION
Sold out!
- All parents/kids must sign the Sawmill Golf Course Waiver after registering.
- Registrations will be accepted on a first come, first serve basis.
- You will receive an automated confirmation email upon successfully registering.
- Confirmed player's names (first name and last initial) will be posted on this page as soon as possible.
- Registrations are non-refundable.
FREQUENTLY ASKED QUESTIONS
Q. What does my child wear for the week?
Golf: Golf or running shoes, golf pants or shorts (no jeans or gym clothes), and a collared shirt.
Sunscreen and hats are a must!
Q. What about snacks and lunch?
Kids MUST have a water bottle. These will be refilled all day long to keep hydrated.
Lunch will be served every day on the shaded Sawmill patio. *Lunch will include burgers, hot dogs, pizza, chicken fingers, etc.
Bring snacks for breaks each day. Make it easy to eat (granola bars, fruit, etc) as they'll be on the range, practice green or running around!
Q. What about golf clubs for my child?
If your child has clubs, they can be dropped of on Monday and we will store them for the week (in our locked club storage).
For kids without clubs: On Monday we will "fit" them with properly sized clubs and they can use the same clubs all week (driver/fairway wood, irons, putter). Please email in advance if you need clubs. Let us know their height and right or left hand.
Q. What happens if it rains?
The camp will proceed rain or shine. If there is lightning, we'll bring the kids into the clubhouse to keep them safe.
Q. How can we be sure our children will be safe?
Kevin Niznik will be on site with the kids throughout the day. Horse play and bullying will be closely monitored with a zero tolerance policy.
For more information, please email Jeremy.
Here are a couple photos from past Summer Golf Camps!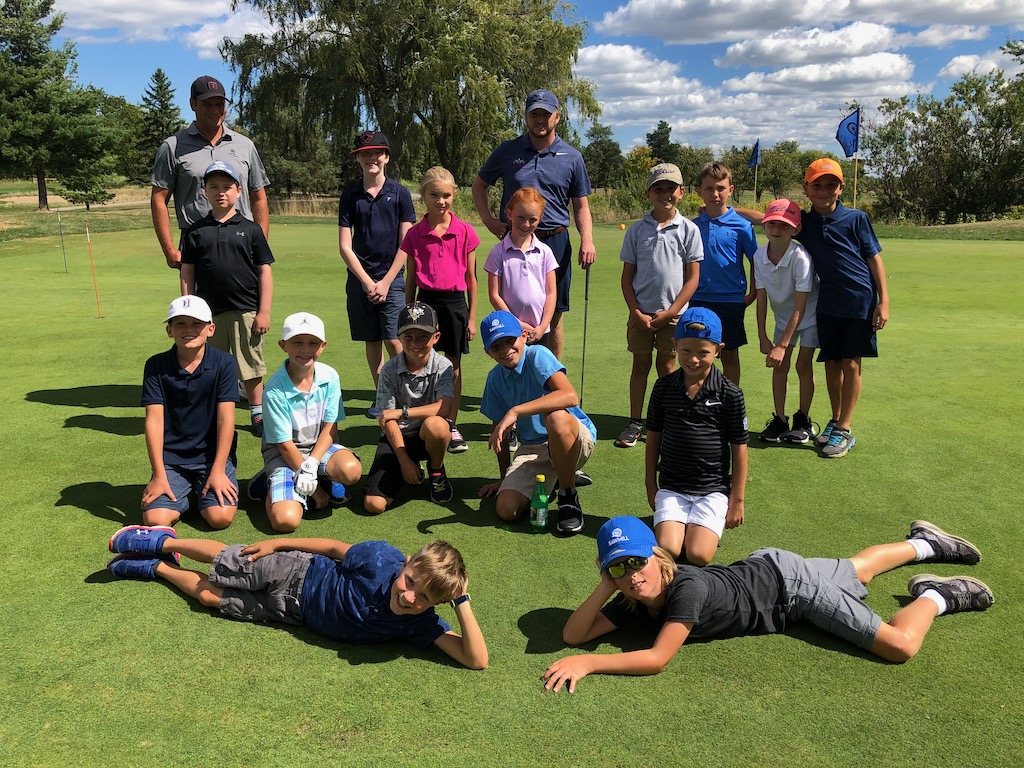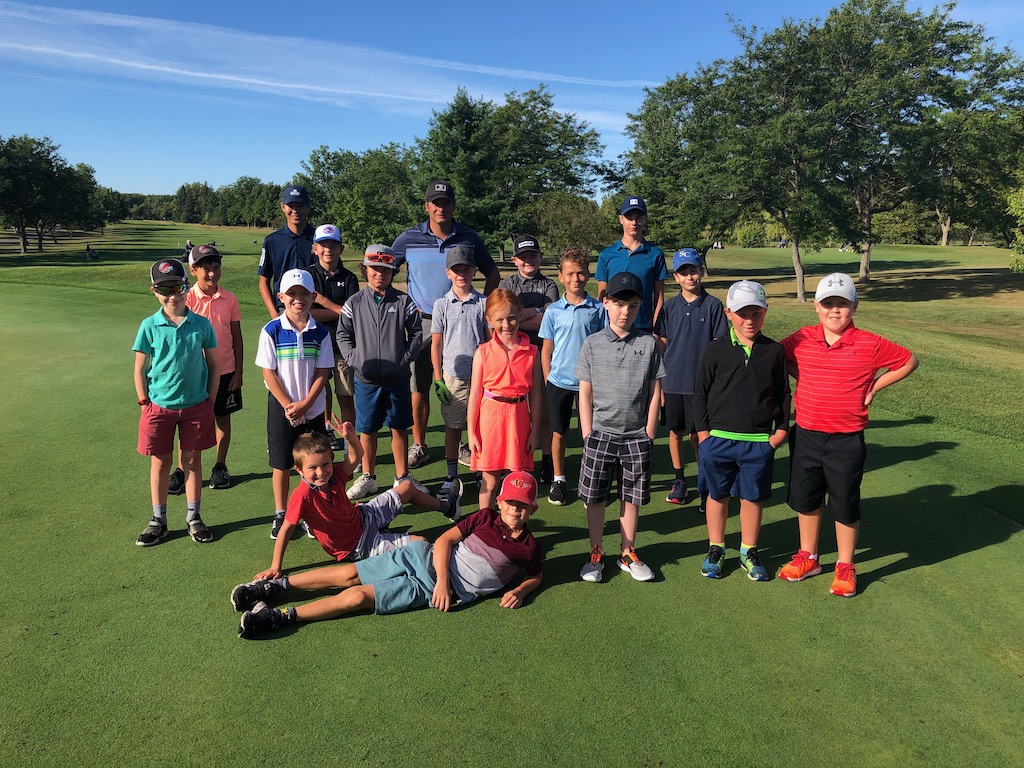 Cancellation Policy
No refunds. Please ensure you choose a week that your kid(s) can attend.