Details for Winter Indoor Junior Program
* 8 week program
* One 50 minute small group lesson each week
* Player to coach ratio is 4:1 (minimum of 3)
* Lessons are suitable for all abilities (must have some golf experience)
* Ages 7 - 14 (must be 7 or older on January 1, 2023)
* Week 1: starts the week of Monday, January 9th to Sunday, January 15th
* Week 8: finishes the week of Monday, February 27th to Sunday, March 3rd
* Cost is $160 + HST = $180.80
* Lessons take place in the Sawmill clubhouse. The dining room and bar area are set up as an indoor practice facility complete with four hitting bays, Skytrak launch monitors, and a 12' by 25' putting green / chipping area.
*All sessions will be taught by Kevin Niznik, PGA of Canada professional
Available Sessions
*Wednesdays 5pm-5:50pm - Kristopher S, Sophie K, (2 spots open)
*Wednesdays 6pm-6:50pm - Christian F, Rhyder B, Addison L, Tessa L (SOLD OUT!)
*Wednesdays 7pm-7:50pm - Joshua H, Heather H, Lorenzo P (1 spot open)
*Thursdays 6pm-6:50pm - Johanna W, Cole D, James M, (1 spot open)
*Thursdays 7pm-7:50pm - Dillon S, Carson CZ, (2 spots open)
*Sundays 1pm-1:50pm - Hunter C, Jenelle PP, Nolan P, Ethan H (SOLD OUT!)
*Sundays 2pm-2:50pm - Alex W, Chase M, Josh A, Brad A (SOLD OUT!)
Registration is now closed.
*Please fill in all details on the form during registration. Entries will be accepted on a first come, first serve basis. You will receive an automated confirmation email upon successfully registering. Confirmed players will have their names (first name and last initial) shown above, as soon as possible. We will send out a group email several days prior to the lessons starting.
Coach Kevin
*Kevin Niznik, PGA of Canada Class A Professional and a 4 time Alberta PGA Junior Leader Finalist. Kevin has been teaching for 17 years and is a US Kids Golf Certified Coach (uskidsgolf.com).
Click here for answers to some Frequently Asked Questions
If you have any questions about the Winter Junior Sessions, please email Jeremy@sawmillgolf.com.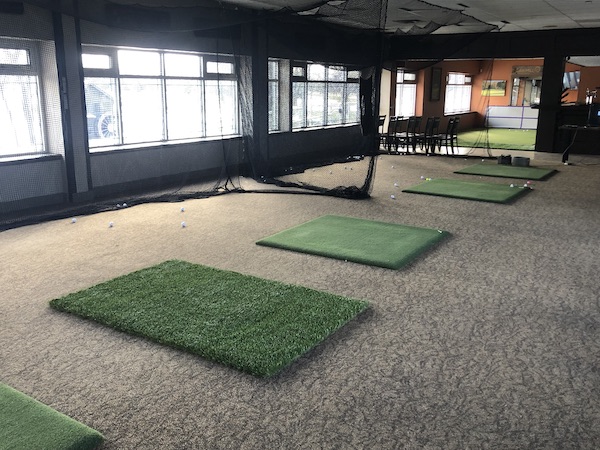 Notes and Cancellation Policy
No refunds.
Washrooms are not available during the winter.
There is no food and beverage service.
Lessons will be cancelled if Niagara school buses are not running due to the weather.
If you cannot attend a session, please note there may not be "make ups".